Afloat Repair Companies
---
We know that vessels must operate at optimum levels so that shipping companies can remain competitive, and our afloat repairs partners are there to ensure this happens. From upgrading piping and refitting cabling to cleaning fuel tanks and replacing anchors, our partners possess the technical knowhow, infrastructure and spare parts to undertake the most complex repairs.
Browse through our list of afloat repair companies worldwide.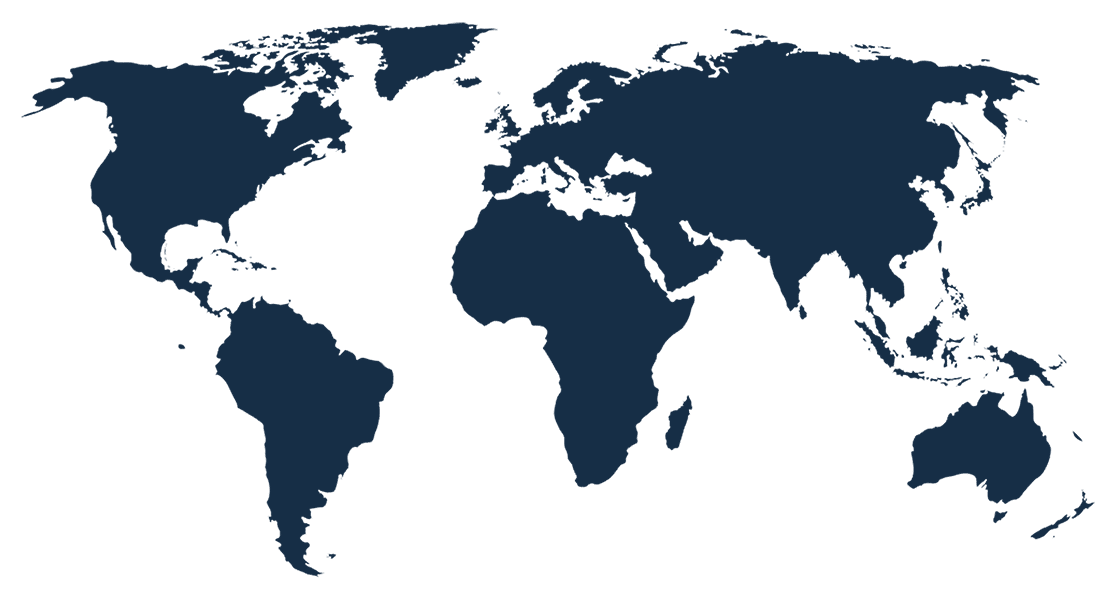 Choose Location
---
Uba Chris Nigeria LTD
Lagos/Nigeria
BMW Adesina Nigeria LTD
Lagos/Nigeria
YEKE (Turkey)

Green Seas LTD

MEC Repairs
Panama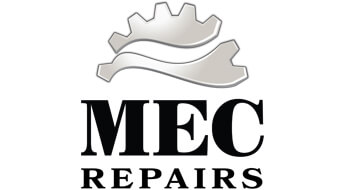 Caribbean Hellenic Ship Repairs
All Caribbean ports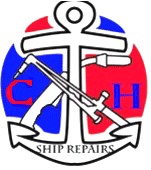 Zhoushan Emerald Tanker Cleaning
(no information available yet)
Virtue Ocean Limited
(no information available yet)
New Hai An Marine Engineering
Brief Introduction of New Hai An Marine Engineering Co Ltd
Founded in 1999, NEW HAI AN MARINE ENGINEERING CO LTD is a marine engineering company invested by Ocean Fortune (Hong Kong) Ltd, specilizing in ship afloat repairs, supply/reconditioning of spare parts, agency of ship drydocking repairs in South of China area. She is based in Shekou, Shenzhen, China.
She employs a number of key technicians in respect of ship repairs who can bear hardships and well-trained by Guangzhou Wenchong Shipyard Co Ltd. With our skilled experience and enterprising spirit of our staff, we can fulfil to the satisfaction of various clients in respect of quality and period of repairs.
We have been expecting to establish a long term relationship with clients from all over the world by endeavouring our utmost on whole-hearted service, good quality, reasonable price, high efficiency of works.
(Scope of Busniess):
afloat repairs including steel renewal, piping, mechanical & electrical repairs, tank cleaning, reconditioning of spare parts, supply of ship stores when ships staying at ports, anchorages, shipyards. Agency of shipyard drydocking repairs.
(Coverage of Geography):
Tianjin, Dalian, Qingdao, Shanghai, Ningbo, Shenzhen, Guangzhou, Shantou, Zhanjiang, Beihai, Fangcheng.
(Partners overseas):
Hong Kong, Singapore, Taiwan.
Longkong Marine Engineering (LKM)
(no information available yet)
Kylin Marine Service Limited
Qinghuangdao (ex-Haixiang Shipping)
Chinaport Cleanseas Group

Southwind Marine Trade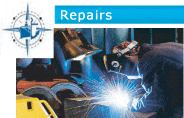 Seaways Marine Engineering

Marine Outfitting Pvt Ltd
Marine Outfitting is a Chennai based Company established in the year 2000. The Company's single minded goal is to be a one-stop service shop to the shipping industry. with an experienced workforce and state of the art infrastructure, the company specializes in repairs and refurbishments.
With constant efforts directed towards new and innovative techniques, the company gives its clients maximum time and cost benefits.
Marine Outfitting specializes in services of hull and electricals, underwater works and mechanical fire fighting systems. The Company with its prompt and efficient service ensures minimum down time for vessels under repair.
By running an efficient and successful operation, Marine Outfitting has recently expanded by incorporating new repair avenues at near by Indian Eastern ports of Visakhapatnam, Haidia and Paradip thus making its services more readily available to the enterprises.
With an unrelenting commitment to excellence and innovation, Marine Outfitting will continue to remain at the forefront in a rapidly changing shipping industry.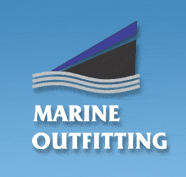 Rudder Logistics
Rudder Logistics company was born from the need to offer an integrated service to satisfy the needs of our maritime clients.
Our organization, founded by a group of professionals with extensive experience in the sector, aims to respond to the requirements of our customers, offering solutions and a specialized service to cover their needs in areas such as assistance to crews, medical services, rental of special material, logistics, boat services or security, among others.
Rudder has the ISO 9001, ISO 14001 and OSHAS certification.
We are an ISO and OSHAS maritime service and technical repairs company certified by DNV.GL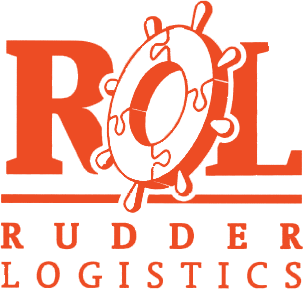 Crosscomar
Crosscomar Spain is an internationally managed company situated in Algeciras. We carry out ship repair at anchorage, alongside, in dock or on voyage. Our experience covers all types of ship repairs and conversions.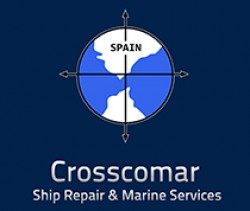 Navikon SRY Ltd
Navikon SRY Ltd based in Swinoujscie, was founded by Boguslaw Sobczyk in 1991. Over the last sixteen years it has experienced intense growth and established its subsidiary group, which includes Navikon-Stal Ltd, Navikon Paint Ltd and Navikon Cold Ltd. Nowadays Navikon SRY Ltd operates in the ship repair and steel construction industry and together with its subsidiaries employs over 250 professionals ready to respond to any repair or newbuilidng requirements. Thanks to its policy of investment in equipment, technology and human resources Navikon is amongst the most established northwestern Poland companies operating in ship repair and industrial construction.
Productivity: • Steel renewals – from 3 to 10 tons/day • Sandblasting, general – up to 2000 m2/day • Sandblasting inside of tank – up to 1000 m2/day • UHP Hydro-Jetting 2500 bars – up to 1000 m2/day • SPS Overlay – up to 200 m2/day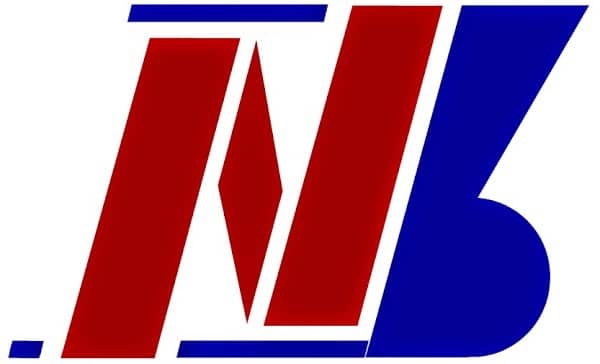 Oman Drydock Company (ODC)
Oman Drydock Company (ODC) is one of the biggest and most modern ship repair yards in the Middle East. Located in Duqm, in the Al Wusta region of Oman, ODC is strategically located on the southeast corner of the Arabian Peninsula outside the 'Hormuz Strait' and is in close proximity to the busy regional trade routes traversing Oman's coastal.
ODC was established in September 2006, by the Government of the Sultanate of Oman with 100% investment and is operated by Daewoo Shipbuilding & Marine Engineering Company Limited (DSME) of Korea.
ODC's strategic location, climate, world-class yard facilities, technical support from DSME, and integrated services will provide ODC's customers great advantage and merit.
Docks:
| Type | Dwt | Length(m) x Breadth(m) |
| --- | --- | --- |
| Graving | 600,000 | 410m x 95m |
| Graving | 500,000 | 410m x 80m |
Korean Maritime Repair Service (KOMAS)
We provide Quality Ship Repair Services with punctual completion and stream-like corresponding at competitive prices.
For last decade, since our firm has been established in 1990, we had concentrated into the repairing foreign flag vessels only, with following strengths.
• Abundant experiences in ship repair circle from 1981. • Nationwide network with ship yard and other relative companies. • Work doing round the clock and round the country. • Close relationship with worldwide ship owners/managers/operators.
General Repair 1.Steel Work    • Shell, internals, deck, crane jib, hatch cover and piping work 2.Reconditioning Work • Exhaust valve spindle/seat, piston crown, cylinder cover, cylinder liner 3.Machinery Work • Machinery equipments in engine room and on deck. • Refrigerating system 4.Electric Work • Motor, generator, auto control system, crane/winch control, A.V.R & auto synchronizing 5.Electronic Work • Navigation equipments, GMDSS radio equipment 6.Others • Change of ship's name and funnel mark • Replacement of anchor or anchor chain • metal locking / apply plastic metal • wooden work in accommodation • Forwarding repaired machinery equipments • load test • Ultrasonic and magnetic test
Fabrication/Manufacturing 1.Ladder 2.Door 3.Cooler 4.Heat Exchanger 5.Deck Machineries
Underwater Work 1.Underwater Cleaning 2.Underwater Survey 3.CCTV Inspection 4.Propeller Polishing 5.Other Underwater Works
Safety 1.Life Raft 2.Life Boat 3.Fire Fighting System
Supply Service Machinery Spare Parts

Cheng-I Marine Engineering (Taiwan)
(no information available yet)
TCE Shipyard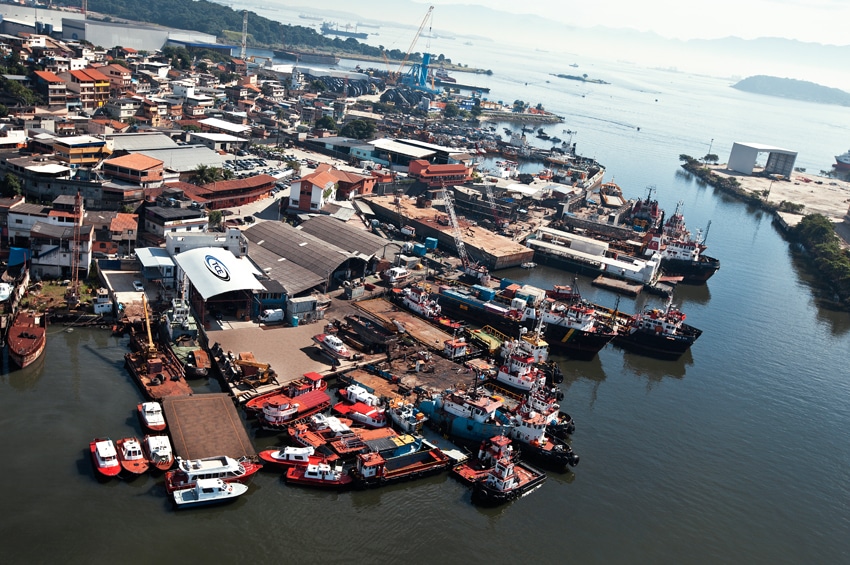 Focus Marine Asia Pte Ltd
Focus Marine Asia Pte Ltd is (FMA) is a steel and pipe renewal Repairer in Singapore and Malaysia.
Focus Marine Asia Pte Ltd is incorporated by a group of like-minded individuals, collaboratively as a team with a common goal, operating in a strategically located island, Singapore. The gateway between east and west, offers opportunities from near and afar, allowing us to serve our clients with dedication, speed and resources.
Focus Marine Asia Pte Ltd strives to be the most comprehensive solution provider to her global clients offering our services in Singapore and Malaysia. With clients from various parts of the globe, it is a strong testimony for our dedication and commitment to fulfill our clients every expectation.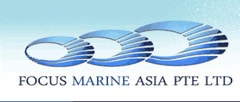 Euro-Asia Engineering & Maritime Svcs
We are a well established ship repair company based in Malaysia & Singapore specialised in automation and air-conditioning works.
Our new International Trading Division deals in various types of Metal Scrap. Our factory is located in lush green Johor Bahru which is within a short driving distance from Singapore and Pasir Gudang Ports.
Cube Net Asia Pte Ltd
Incorporated in 2006, Cube Net Asia Pte Ltd started as a marketing representative for some of the leaders in field of ship repairs and offshore oil & gas industry. Our relentless efforts have earned ourselves recognition from local and abroad. Today, we provide product and services to our clients and principals worldwide; solution based alternatives by thinking out of the box.
Afloat repairs and riding crew
Cube Net Asia always re-look into our business model to ensure the best possible value add for our client. The agency gives us the leverage that maximizes our customers based; while the products and services we have often interlinks with the needs of our ship owner clientele and shipyard principals.
Global Win Vehicle is one such business unit where we can offer to shipyards, container port operators, logistics service providers and supply base operators. While TF Purifiner offer oil purification to ship owners of various types, support vessels and offshore oilrigs. Expanding market shares for our principal products, we also undertake after sales services to supply spares and services to their clients in Asia.
Projects
Cube Net Asia is dedicated to bringing you top-notch service in ship repair and docking solutions. No job is too difficult for us to handle. Our experience and extensive network of docking facilities, products and accessories providers, and skilled workers ensure that we can provide the best solutions to fit your needs in a high quality and timely fashion.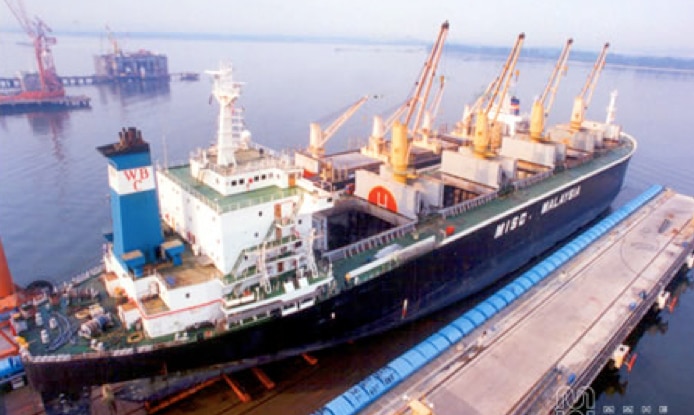 Arc Marine Engineering Pte Ltd
Arc Marine Engineering Pte Ltd is the engineering arm of Arc Marine Pte Ltd, specializing in ship and offshore ship repairs.
Our team of marine technical experts and professionals, with their proven track record in our specialized service guarantee, appropriate, cost-effective solutions to the care and repair of your vessels anytime.
The Arc Marine in-house float team, composed of competent service technicians, mechanics and fitters trained under various engine makers, at your disposal anytime, anywhere for the following services: • Main engine complete overhaul (2-stroke and 4-stroke) • Generator engine complete overhaul • Cargo pumps, turbines and centrifugal pumps • Turbocharger overhaul • Deck machinery • Crankshaft, engine renewal and engine alignment, both for main and auxiliary • Riding squad for voyage repair • Other general mechanical work • Other ship-related mechanical repair
Our technical team is comprised of experienced sailors and technical hands who understand not only the technical but also the commercial implications of repair and time and cost of delay.
We have established trusting relationships even with the major ship yards in Singapore, with our expertise and understanding of the business implications which assures a superior quality of technical services to our clients.
"Our technicians are fully trained in MITSUI B&W 2 Stroke Diesel Engines by Mitsui Engineering & Shipbuilding Co. Ltd. Japan."

Balck Shiprepairs
Balck is specialised in maintenance/repairs of:
• grab`s • floating cranes • port/coast / tugs • seagoing pontoons • all types of skin damage such as plates, pipes etc. • coamings etc. • off shore constructions.(such as wind farms) • seafastening • and rental mooring for seagoing vessels